---
WASHED UP Actor Robert De Niro Gets DESTROYED On Twitter After Foul-Mouthed, Anti-Trump Rant During Awards Show
---
---
Yes.
He is a cheap asian knock off.
I am the true JohnB.
I am Pope John V

Kiss my ruby slippers
---
Posts: 1297
Joined: Tue May 16, 2017 7:55 am
Karma:

998
Bob decided to follow the democrat road, just like JeanV and MikGof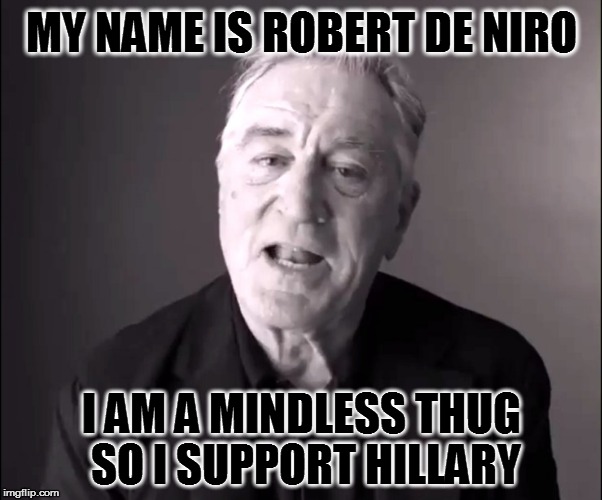 Alan should hire a real admin to fix the board and sack the commie mod.
---
i hate those motherfuckers,they eat ducks out of the park
they try to gig the carp at the lake
there is not a single good thing about them
i wish they were dead
The bugman has no internal life. Soul searching is a non-existent concept to them. Their "feelings" are only real when affirmed and re-broadcast by others in the hivemind.
---
Who is online
Users browsing this forum: No registered users and 4 guests